Drought restrictions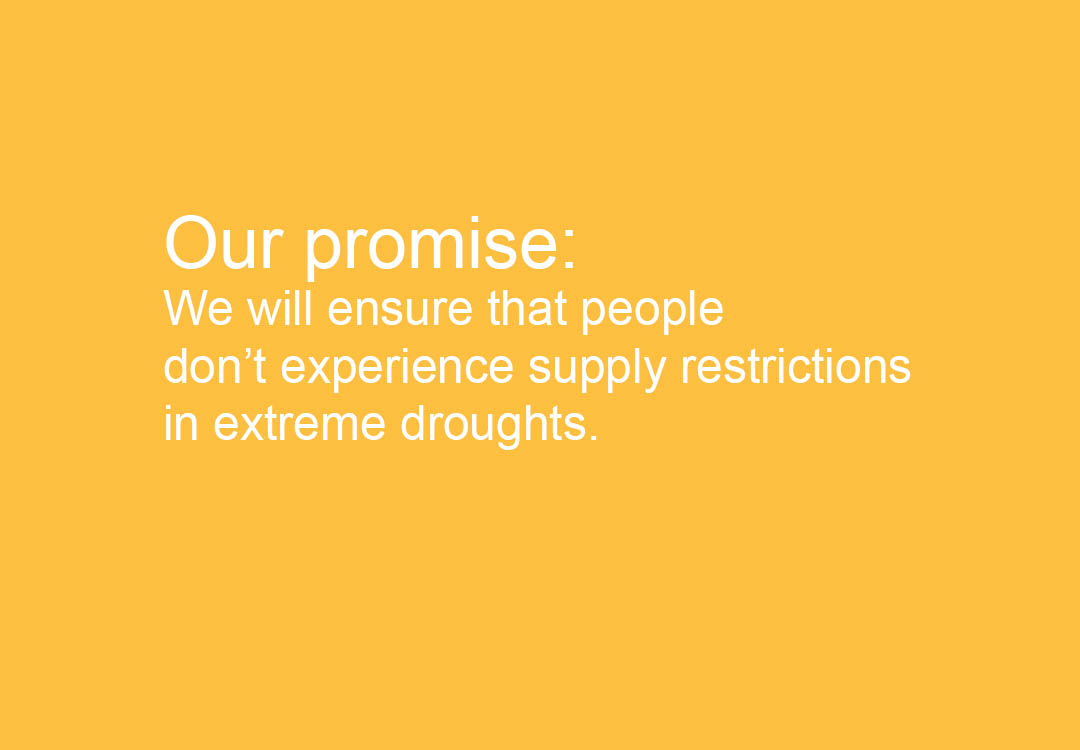 During periods of abnormally low rainfall there may be a drought.
It doesn't happen often: it's been more than 40 years since we had to impose restrictions on water use such as a hosepipe ban.
We take our responsibility to maintain and manage the resilience of our water resources seriously and adopt a measure to ensure future resilience.
It identifies the percentage of the population that is at risk of severe supply restrictions in the event of a drought happening once every 200 years (equivalent to a 0.5% chance each year).
| | | |
| --- | --- | --- |
| Unit of measurement | Current performance (20/21) | 2025 target |
| Score | ✔ 0 | 0 |