Water efficiency and savings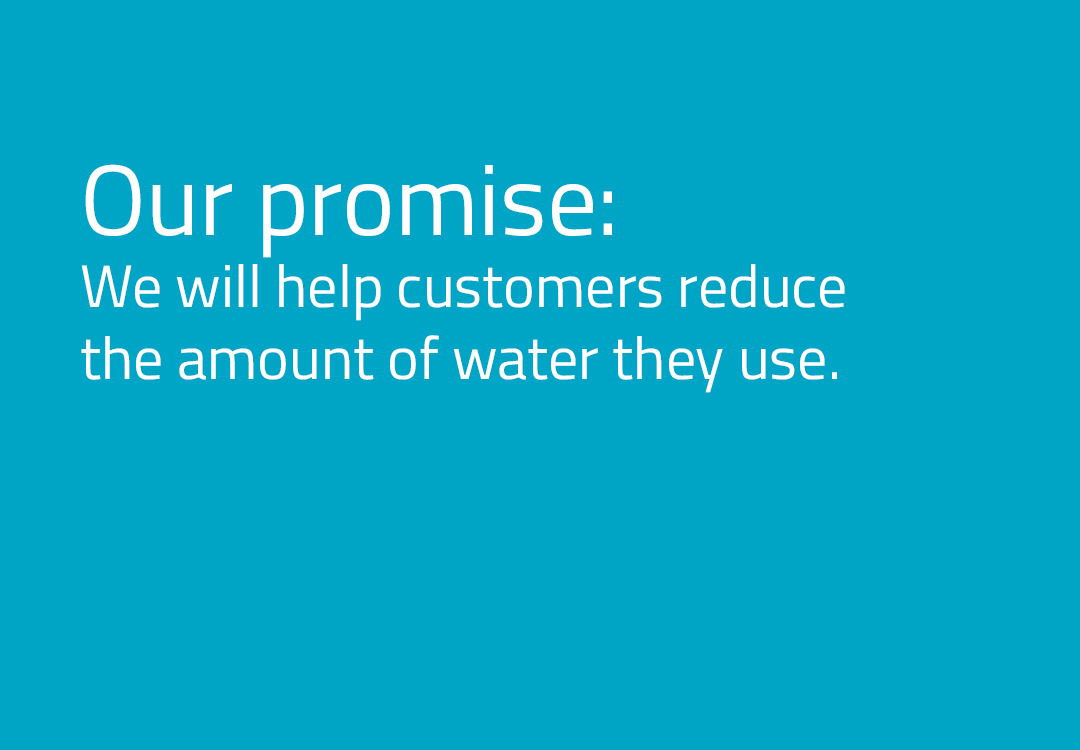 We have empowered our customers to reduce the amount of water they use and take control of their bill as part of our future strategies for managing leakage and water efficiency.
These strategies are founded on research that shows customers value water efficiency services and are keen for us to provide more.
We are committed to helping customers to take part in our water efficiency programme which includes three key strands:
offering advice and information, including digital services
providing water saving devices to customers, including those fitted by us during Home Check visits and those requested from us by customers and fitted themselves
helping customers to reduce water wastage by helping them identify plumbing leaks in their home and workplace.
Due to the coronavirus pandemic we were not able to deliver our in-home audit programme. Our aim is to catch up on this commitment in future years.
| | | |
| --- | --- | --- |
| Unit of measurement | Current performance (20/21) | 2025 target |
| Millions of litres per day | Χ 0.7 Ml/d | 5.0 Ml/d (2020-25) |