Flooding outside your property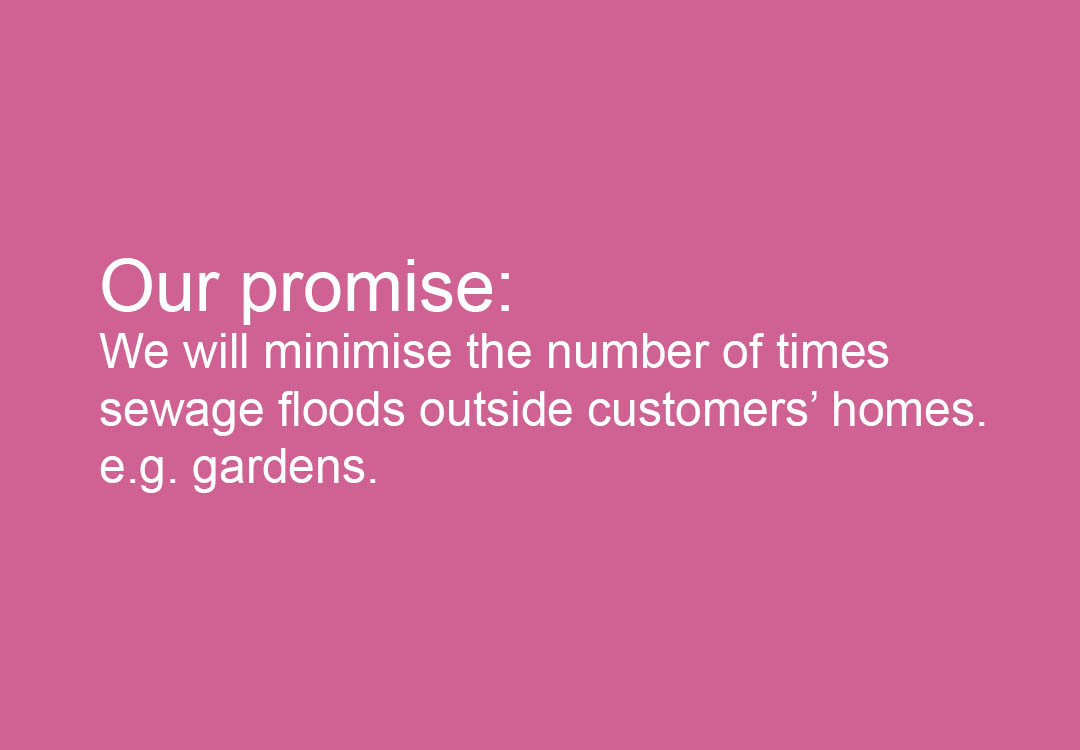 External sewer has risen to become the second highest priority for customers, according to research. Known as the MaxDiff ranking, the research asked customers to consider the impact certain events have on them.
External and internal sewer flooding is caused when sewers become overloaded as a result of severe weather, equipment failure, blockages or sewer collapses.
The measure is the total number of flooding incidents including flooding due to overloaded sewers (hydraulic flooding) and other causes (FOC).
A flooding incident is defined as the number of areas of land attached to a house flooded during a public sewer event, for example, if five properties suffered two flooding events during a year, it would count as 10 incidents.
Areas which are excluded from this measure include flooding beyond our control, such as coastal flooding.
If a property is flooded internally and externally, it would be counted as an internal flooding incident and would not be included in this measure.

| | | |
| --- | --- | --- |
| Unit of measurement | Current performance (21/22) | 2025 target |
| Number per 10,000 sewer connections | Χ 19.27 | 15.68 |