Asset health: unplanned outages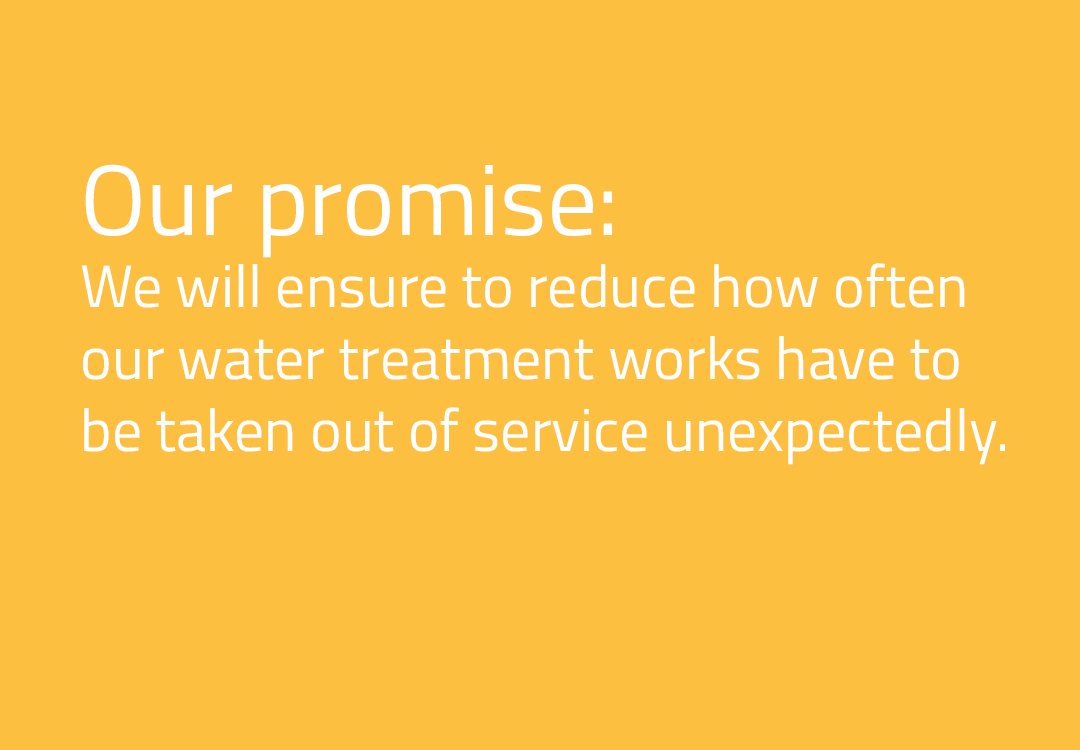 Supplying water to our customers without restriction is a fundamental part of our service.
However, there are times when unexpected incidents reduce the performance of our water treatment works or require us to take them out of service for maintenance.
As a result of the resilient water network we have developed, we are able to plan ahead and manage our resources to maintain a continuous supply when such incidents occur.

We measure key elements of the health of our water supply assets and the resilience of supply to customers

| | | |
| --- | --- | --- |
| Unit of measurement | Current performance (20/21) | 2025 target |
| % of production capacity | ✔ 0.57 | Less than 2.34 |