Restrictions on water use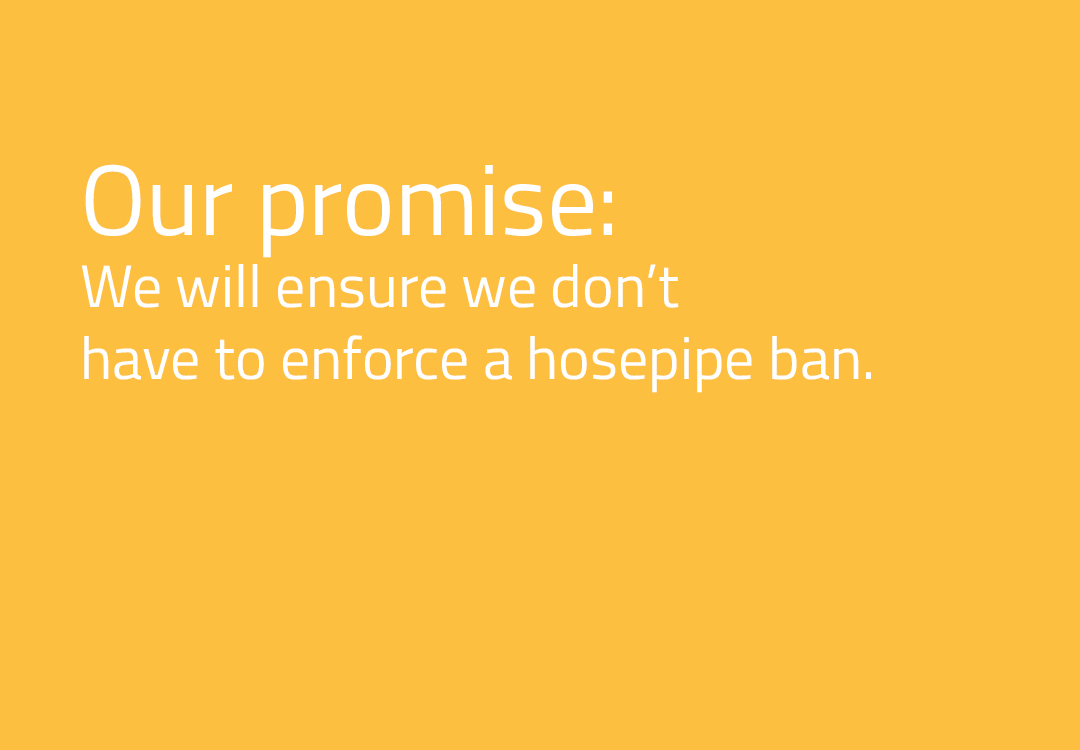 We do not expect to impose a hosepipe ban more than once every 100 years on average or more than once every 150 years for a non-essential ban for commercial customers.
Modelling has shown that our services are now resilient to any of the droughts that occurred in the past 100 years.
Our drought resilience is amongst the highest of all UK water companies and research indicates our customers support our approach.
Our commitment is not to impose hosepipe bans.
| | | |
| --- | --- | --- |
| Unit of measurement | Current performance (21/22) | 2025 target |
| Number of hosepipe bans | ✔ 0 | 0 |